Building Management Systems (BMS)
Micarta's efficient building management systems (BMS) will automate your heating, ventilation and air conditioning, keeping you at just the right temperature in the most efficient manner.
Working with or alongside your existing Mechanical and Electrical team, or our partners, we can design and install a building management system to manage complex plant equipment. We are also able to modernize an existing building with our carefully crafted installations. BMS is installed across a variety of property types, whether it is a residential building, hotel or commercial space. They are essential for situations where there is multiple heating or cooling sources, storage and failover that require smart and physical protection and control. As systems are more complex there is also a considerable amount of possible fail events that would need automated action to take place. A BMS System takes care of all this.
BMS allows for better management of energy use, always keeping the people inside at the right temperature whilst using energy efficiently. The system monitors the temperature and automatically adjusts heating and cooling, eliminating the possibility of separate heating and cooling systems working against each other.
A building management system can be incorporated into client using Control systems such as Crestron and Control4 which give full control over the indoor atmosphere while still reducing cost by efficient use of energy. Linking into a wider control system opens the door for wider efficiency and use cases. Schedules for heating and air conditioning can be especially beneficial in commercial buildings and office spaces to ensure comfortable temperatures are achieved for when people arrive for the day however linking to smart security systems would allow heating to be turned down once the security system has been set and everyone has left the building for the day.
The HVAC system – heating, ventilation and air conditioning – are a consideration in all modern homes and BMS can allow you to monitor not only your building's temperature, but also humidity, air quality or smoke and gives you simple access to that information through a single software.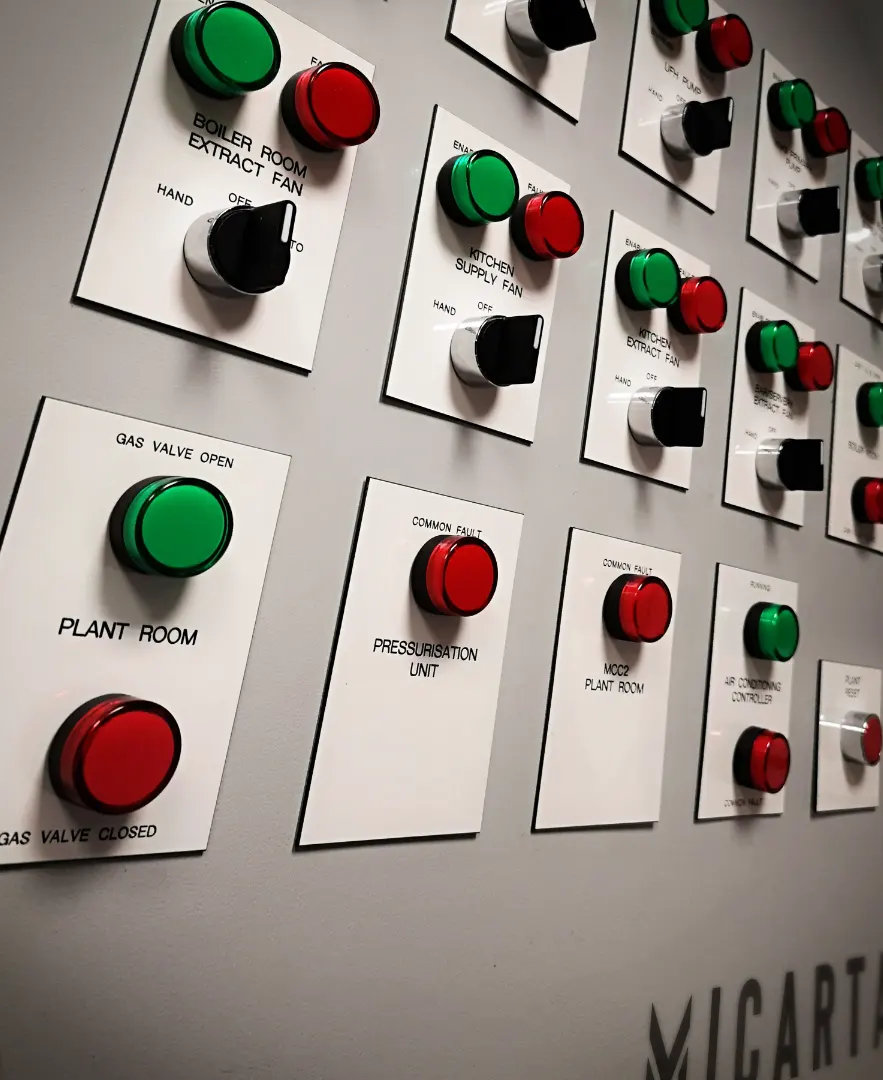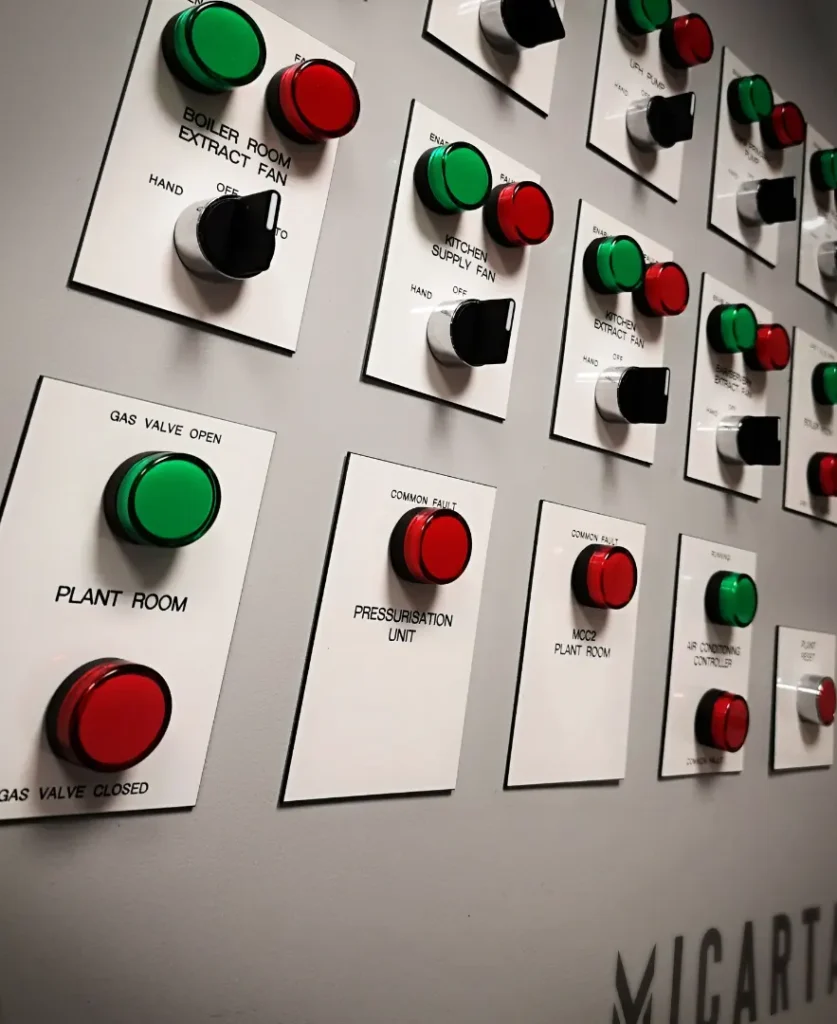 Building Management System by Micarta
Micarta provides expert services throughout the process of designing and installing of building management systems. They can be incorporated into a home automation system bringing balance and simplicity to your space. To ensure that we can provide you with a solution suited to your individual needs, we cooperate with a variety of leading manufactures to provide you the best Control 4 smart home, Crestron smart home and Lutron lighting systems. We are also a certified KNX installer who can turn your home or commercial space into a KNX smart building.



The Micarta Team are based in Kent, England. We are specialists in professional integrated technologies and provide the highest quality design, installation and service to our customers.
020 3026 9931    |    info@micarta.co.uk    |    Kent, England, United Kingdom    |    Monday – Friday 0800 – 1800